PathStone Corporation
(856) 696-1000
Vineland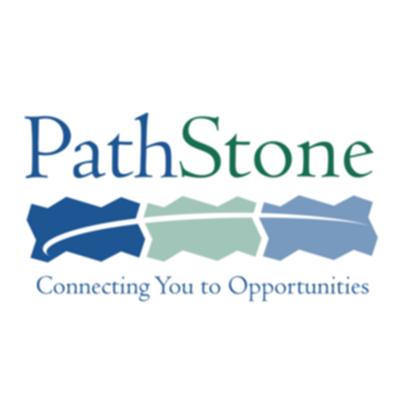 Career Services
PathStone provides customized, people-centered professional development services leading to portable skills and enhanced employability for diverse individuals: unemployed and under-employed adults, agricultural workers, mature workers aged 55+, returning/reentering citizens, veterans and youth.
Case Management: Through a collaborative process of planning, advocacy and coordination of services, job developers work with our clients to help remove barriers to employment such as lack of transportation, housing, legal services, or proper nutrition.
Work-Based Training opportunities include occupational skills training for in-demand industries, on-the-job training for specific occupations, customized training developed for specific employers. PathStone assists individuals to enter and advance in their desired career path in all industry sectors.
Credentialing & Certifications – Career counseling and financial assistance to pursue education and/or occupational training that produces credentials, licenses, and certifications that are portable—accepted across employers, occupations, or regions—to increase employability and opportunities.
Job Placement and Retention Services – In partnership with a variety of employers, PathStone assists with job placement. After placement, our job developers continue to work with employee and employer to ensure performance improvement and job retention. Coaching, mentoring, ongoing skills assessment and enhancement and career planning are services offered to promote retention.
Occupational and Personal Health and Safety Training for Farmworkers
PathStone's history is built on its service to farmworkers. Our health and safety programs provide education and information on pesticide safety, hearing loss prevention, back care and heat stress to agricultural workers on farms and camps and to community residents.
Early Childhood Education Programs
PathStone's Head Start program provides comprehensive child development services to economically disadvantaged children and families, with a special focus on helping preschoolers develop the early reading and math skills they need to be successful in school. The Head Start program promotes school readiness by enhancing the social and cognitive development of children through the provision of educational, health, nutritional, social and other services to enrolled children and families. We engage our parents in their children's learning and help them in making progress toward their educational, literacy and employment goals. PathStone's offering of a variety of Head Start program gives parents two different options which include both home-based option and center-based options. In various locations, PathStone offers services for Migrant & Seasonal Head Start in Bridgeton and Hammonton, NJ.
Eligibility
Young adults served under this grant are between the ages of 18 and 24 and currently or previously have been involved in the juvenile or adult criminal justice system or are high school dropouts, are low-income, and either reside in or are returning to the targeted geographic area. Call us for more information
Age Groups

Children
Adolescents
Adults
Seniors

Community Services

Education

Employment / Training

Family & Support Services

Legal / Advocacy

Language Spoken
Last Updated: 04/22/22