Helping Hand Behavioral Health Corp.
(856) 753-5850
Vineland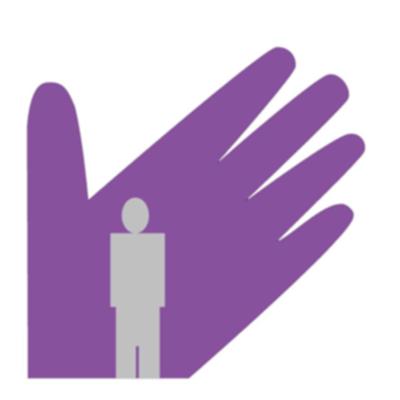 Helping Hand manages three Residential Health Care Facilities (RHCFs), one in Atlantic County, one in Camden County, and one in Gloucester County, which provide a structured and stable environment for adults with a chronic mental illness who need a little extra assistance in maintaining their independence in a community setting. The residences provide nutritious meals, linen and laundry services, medication supervision, and nursing staff to oversee medical care management. They are staffed 24 hours a day, 7 days a week, and two are conveniently located on an NJT bus route.
Helping Hand offers three levels of care for assessment, diagnosis, and treatment of Addictions, Substance Use, and Co-Occurring Disorders: Partial Care, Intensive Outpatient, and Outpatient. We provide a safe, stable, therapeutic environment to a wide range of program participants, including those with mild to severe circumstances, chronic relapsers, and those struggling with the widespread epidemic of opiate addiction. We provide our clients with solid relapse prevention and recovery management skills as well as pro-social recovery networks to attain and maintain recovery and mental health stability. We have a psychiatrist and psychiatric APNs available to prescribe medications for our program members, including MAT (medication assisted treatment).
Helping Hand offers two levels of care for Mental Health Services. The first is Outpatient Counseling Services, which allows an individual, couples, and families (18+) to meet one on one with a therapist for counselling and to make appointments with our psychiatric APNs for medication monitoring, if clinically indicated. The second is a Partial Care Day Program for adults with a chronic mental illness, which conducts classes throughout the day to teach our members about their diagnosis, self-esteem, wellness, medications, side effects, health, nutrition, hygiene, anger management, stress management, addictions, recovery, symptom management, etc. Our psychiatric APNs are available to prescribe and manage medications, and the program is supported by case managers who assist our clients with formulating goal driven treatment planning, skills building, making medical appointments, managing their benefits, and so much more.
Age Groups
Adults
Seniors
Community Services
Basic Needs / Assistance
Housing / Shelter
Employment / Training
Independent Living Skill Program
Life Skills Training
Family & Support Services
Case Management
LGBTQ
Age Groups
Community Services

Basic Needs / Assistance

Family & Support Services

Health Services

Behavioral / Mental Health

Crisis / Safety

Intellectual and Developmental Needs

Medical

Treatment Services

In-Community Services

Outpatient Services

Treatment Settings

Payment Options

Managed Care
Medicaid
Self Pay

Areas Served

Cumberland County
Gloucester County
Salem County
Last Updated: 04/05/23